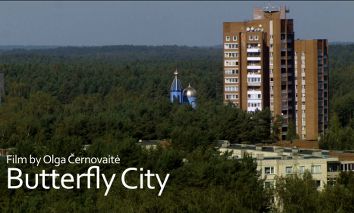 BUTTERFLY CITY
Olga Cernovaite , 90/52 min.  (Prod : Planet Korda, IE; Agent Double, BE)

EU soil, russian soul ...
The city of Visaginas, Lithuania, shaped like the wings of a butterfly, was created from nothing in the 1970s in order to service a powerful Soviet nuclear power station, intended to be a window of Soviet progress to the West. After USSR disintegration, however, EU membership required Lithuania to close the plant, the city's only industry. What future for the 25,000 Russian-speaking townspeople, brought up in a country that no longer exists, citizens of a country that doesn't want them, dependent on the plant dismantling wrok, condemned to loose their jobs.
Not taking sides on particular grievances, the film raises a universal question: is there a way for communities within the same democratic country to maintain their identity, respect that of others, and live together without fear or suspicion. But the Ukraine recent events soon brings serious doubts …
This email address is being protected from spambots. You need JavaScript enabled to view it.