a Marie Liden & Aconite Production (SC), Agent Double (BE) project (90'/52') – December 2018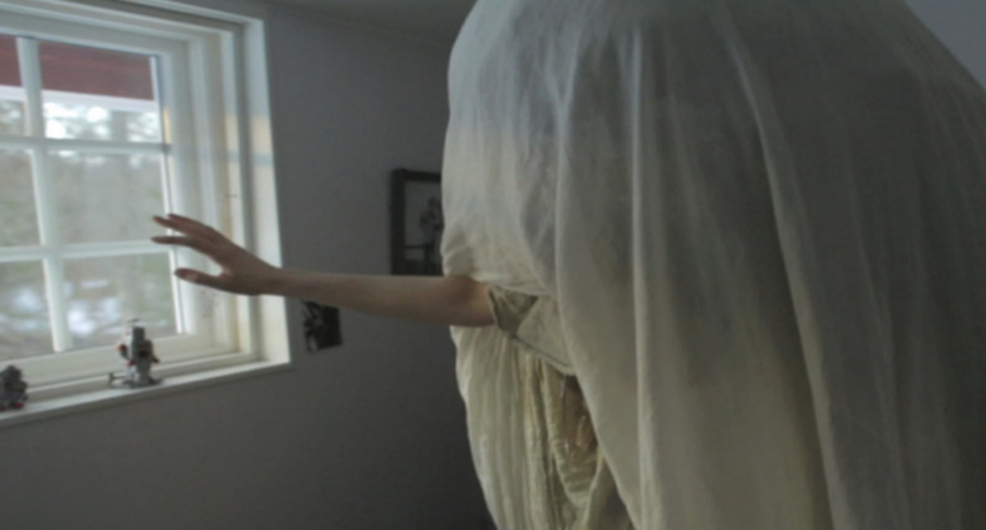 SYNOPSIS & SUBJECT
 SYNOPSIS & SUBJECT
Director, Marie Lidén, grew up with a mother who suffered from an illness that the world did not recognise - Electrosensitivity. Years later, in a technologically advanced world, Marie gives a poignant account of William, a 41 year old Swedish man who has been living with electrosensitivity for over 10 years. Using Marie's own family story as a thread, Electric Malady explores William's isolated world and his parents' unrelenting commitment to save their son.
Many people who claim to suffer from this condition, including our film's main subject William Hendeberg, are forced to retreat from society and live an isolated life, removed from modern technology.
There has always been mixed scientific opinion about the effects of electromagnetic fields upon humans and the natural world. While 3/4G and WiFi signals grow massively every year with increasing EMF-Electro magnetic fields amplify, and as evidence of their potential ill-effects keep building, the debate becomes ever more necessary. The WHO-World Health Organization, in 2004, estimated 3% of the world population to be EHS. Surveys conducted one year after, a decisive EMF proliferation year, came up with 10% … How about 2017 ? While granting a status of EHS-Electro hyper sensitivity to individuals as symptomatic, the WHO remains reluctant to link EHS to EMF, as seeing no scientific proof, or to even consider EHS as an actual medical diagnosis or a single medical problem.
TREATMENT
Unique to this subject matter and defying filmmaking are the physical limitations to filming electrosensitivity sufferers. Classic cinematic conventions will be applied with hand-cranked 16mm footage and sound recording with non-transmitting microphones which allow to create a distinctive 'look' while not causing William harm. The intimate style of the project is the result of cinematographer Michael Sherrington's textured imagery along with composer John Lemke's electronic soundscapes which together draw us deeply into the story.
Specialists interviews and contextualisation are minimal but key, most of the story revealed through live scenes, observing our characters' conditions, circumstances and challenges. While the inherent drama surrounding our subjects' situation can be scientific, the focus remains on the emotional and the personal. The intention will be not only to plumb the depths of this illness but also the mystery of human nature in relation to pain and isolation. To paint a nuanced portrait of a complex and compelling situation while exploring more wide-ranging questions about our society and this invisible illness. 
The 52 min. version will prioritise information over cinematic rhythm, on a current affair angle. However, the quality filmaking will enhance the more classic narrative of this TV hour.
The projects involves a CROSSMEDIA project, « Invisible Fields » an interactive online experience of the presence of electromagnetic fields in our daily lives. It features a personalised electrosensitivity and radiation test, as well as generative artwork and a webdocs series. The Test offers the user a unique opportunity to not only measure but to see, hear and interact with their very own electro-magnetic fields; generated by their location, wifi networks and devices. The project will be browser based, accessible upon: computers, tablets, or smart phones.
PRODUCTION TEAM
Director / Marie Liden is A Swedish born animator and filmmaker based in Glasgow. After graduating from Edinburgh College of Art in 2011 with a degree in animation, Marie is now focused on documentaries, animations and sound design. In the past 3 years, she has built a strong portfolio, working on over 10 independent and broadcast commissions – ranging from a BAFTA nominated animation, a Channel 4 First Cut documentary, to editing 'Barefoot in Business', a documentary commissioned by Al-Jazeera English.
Production house / Aconite Productions, Producer Aimara Reques is an award-winning Producer with over 20 years experience in the film industry in the UK. She is a winner of two BAFTA Scotland Awards, a Fox Searchlight Award; an Amnesty International Media Award and has produced work for Channel 4; BBC; Scottish Television and Border Television. She is also developing three other international co- productions to include "AQUARELA" by renowned Russian director Victor Kossakovsky.